SUMMER IN THE PARKS
Summer means FREE Arts Activities in City Parks throughout Wilmington!
The only cure for the summertime blues is something to do, and The Grand has seven weeks of FREE arts programming coming to your neighborhood.
Over the past six years, The Grand's has presented 458 events for over 21,000 residents in the City of Wilmington! Interactive events range from arts and crafts to music, dance, theater, and evening concerts for families. Bringing people together with FREE arts and culture in your own neighborhood park has become a Grand tradition. Get your group in on the fun!
All programs and schedules contingent upon weather, subject to change. Follow us on Facebook, Instagram, or Twitter for more details and the latest updates!
June 24 – August 7
Free arts activities are offered each week, providing opportunities for neighborhood children and camp groups to participate and enjoy a variety of arts – from African music and storytelling to Folk art and illustrating, lots of dance and movement, sing-alongs and Shakespeare! Come out and join us at these sites:
Morning Events, 9:30-10:30 AM
MONDAYS @ Haynes Park
TUESDAYS @ Helen Chambers Playground
WEDNESDAYS @ Tilton Park
Afternoon Events, 12-1 PM
MONDAYS @ Father Tucker Park
TUESDAYS @ Kingswood Community Center
WEDNESDAYS @ Barbara Hicks Park
Artists include: ASCAB Capoeira Delaware, Delaware Art Museum, Delaware Shakespeare, First State Ballet Theatre, GCJ Uniques, Griots Wa Umoja, Illstyle & Peace, LaFate Gallery, M&M and Friends, Maya Belardo Music, Melodic Movements, Pieces of a Dream, Pristine Raeign, Vanity Constance, Wilmington Drama League
Evening Events, 6-7:30 PM
Don't miss these exciting opportunities for fun with the whole family! Enjoy music, dancing, art making, and water ice! Six nights at six sites:
Tuesday, July 2: CCAC Village in Concert @ Haynes Park
The Christina Cultural Arts Center Village will be in full force with The Fuzaholics Band led by Francee Boulware, CCAC Music Faculty, plus art making with Let's Play, drumming, social dancing and surprise guest appearances.


Tuesday, July 9: Salsa on the Street @ Rodney & 4th Streets
It's a Latin dance party with music by DJ Jholi, Salsa and Rueda instruction from Michael Payne.


Tuesday, July 16: Reggae Night @ One Love Park
Spokey Speaky will be spreading the positive vibes of reggae music through their soulful, high energy live performance.


Tuesday, July 23: The Soulful Butterfly @ Kirkwood Park
Darnell Miller hosts Stacia Lachole, sharing her unique voice and the stage with Open Mic for community participants.


Tuesday, July 30: Open Mic/Park Jam @ Helen Chambers Park
Hosted and curated by Richard Raw with music from Mike Djmikenite Johnson, featuring performances by Red Spade, Lil Novek (Beyond Those Bars) and Zookie West ArkinRight.


Tuesday, August 6: Music Discovery @ Union Park Gardens
Enjoy the sounds of First State Symphonic Band with musical selections to please all ages.
---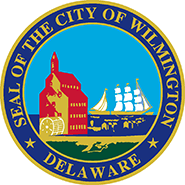 Sponsored by the City of Wilmington
Produced by The Grand Opera House
---

Additional support provided by New Castle County and Wilmington Parking Authority